Presiding Bishop
The Most Rev. Michael Curry
Bishop of Southwestern Virginia
The Rt. Rev. Mark Bourlakas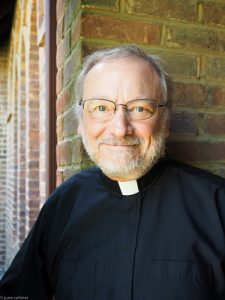 Rector
The Rev. Dr. Paul S. Nancarrow came to Trinity in the fall of 2008. Before Trinity, he served churches in the dioceses of Minnesota, Tennessee, and Michigan. Paul has a PhD in theology from Vanderbilt University, where he worked in the areas of process theology and science and religion. "God created the Universe for love," he writes, "God loves us into being, and we love God by receiving and offering in freedom and gratitude. This is what Jesus showed us in his life, death, and resurrection. This is what the church models in its Holy Eucharist. And this is the work of Christian discipleship. Trinity is here to help people discover and grow in how they can receive, how they can offer, how they can be free, and how they can experience true gratitude."
Paul and Lee, his wife, live in the rectory on Trinity's grounds. Paul has two adult children, Maggie and Aidan, who live in Minnesota.
Paul also serves as the Canon Theologian for the Diocese of Southwestern Virginia. For more about what a Canon Theologian does, see this article.
Deacon Emeritus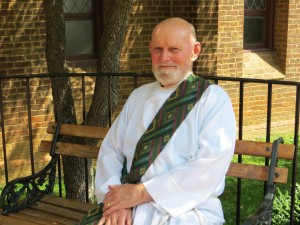 The Rev. John P. Wilkinson
Rector Emeritus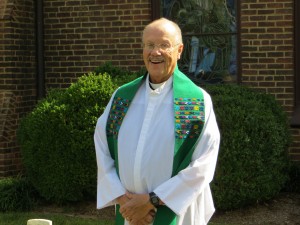 The Rev. Dr.  John D. Lane was rector of Trinity Church from 1987 to 2007 and was named Rector Emeritus in 2010. On graduation from college, John taught English in Nepal and New Jersey. Ordained in 1972, he served parishes in East Harlem, Charlotte, New Orleans, Staunton (Trinity: 1987-2007). He and Bizzy raised three children, Edward, Mary, and Andrew, and have two grandsons, Will and Sam.