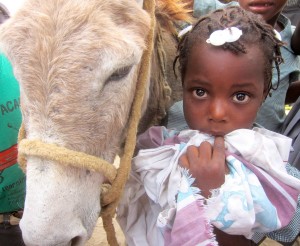 The Virginia Haiti Collaborative is now in its Haiti Collaborative sixth year and has achieved much in the small town of Cerca-la-Source, Haiti. We work through the Episcopal Church in Haiti which has 80,000 members, most of whom are desperately poor. The Episcopal Church in Haiti operates 250 schools and our collaborative is in partnership with one of those schools – St. Marc's. During our partnership, we have raised funds to build a 6 room school, funded the purchase of benches, school supplies and school uniforms, paid teachers salaries for the 11 member staff and funded a daily lunch program for the 250 primary school students. We have also funded an adult computer education program by supplying laptops and a generator to provide electricity for the computers and lights for evening classes. Yes, Cerca-la-Source is a town without electricity, running water or sewage treatment facilities–things we all take for granted.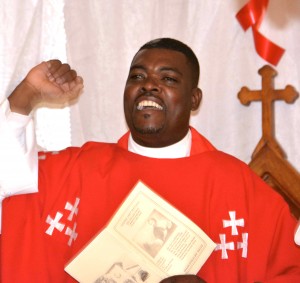 We are now a Collaborative with six churches plus Stuart Hall as members. When we travel to Cerca-la-Source, we move from Port-au-Prince – crowded and poor – to Hinche in the central plateau region. This is a poor section of a poor country but St. Andre's in Hinche is the central parish in the region. The priest, Father Noe Bernier has the impossible job of serving 13 parishes spread out over a large area. After adjusting to the relative calm of Hinche – where electricity and water are reasonably available, we make the journey to Cerca-la-Source about 30 miles but two hours away. This is a drive over unpaved roads that can be washed away in severe rains. Fording many small streams, we find we must ford a much larger river to reach Cerca-la-Source. This can be an exciting part of the journey if there have been recent rains with water 12 to 18 inches deep. There are usually several men on the banks ready to help if we get stuck. After this adventure, we are always greeted warmly at the school. The people are very grateful for the support and the children are excited to have visitors. I am always impressed with the gracious reception we receive. Despite conditions we would find challenging, the residents are very pleased to see us and provide a warm welcome.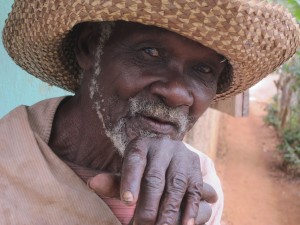 This past year, we have begun working with the members of St. Marc's to begin discussing a transition to a self supporting school. We have a goal of making this transition in five years. This will be difficult in this very poor area but we feel it is important to try. As we transition, we hope to provide other support. This past summer, we sponsored a teacher training program held at St. Andre's in Hinche and we are investigating a community development program that may help create some income for the people in Cerca-la-Source so that they can pay for the school.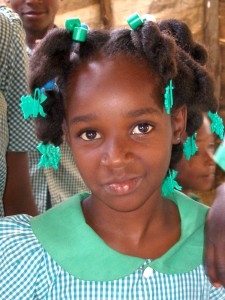 We have taken nine different groups to Cerca-la-Source and plan to schedule at least one trip each year. If anyone would like to go, please contact us and we will include you in our planning.
Peace and many thanks for the support over the years.
—Blair Fairbrother, Co-chair, Virginia Haiti Collaborative
dbfairbrother@gmail.com
Updated 2015