Main Office Phone: 540-886-9132
Mailing Address: P.O. Box 208; Staunton, VA 24402
Physical Address: 214 W. Beverley Street; Staunton, VA 24401
Rector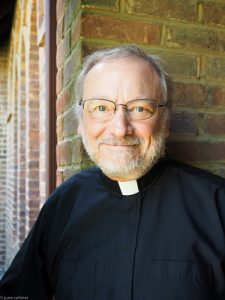 The Rev. Dr. Paul S. Nancarrow came to Trinity in the fall of 2008. Before Trinity, he served churches in the dioceses of Minnesota, Tennessee, and Michigan. Paul has a PhD in theology from Vanderbilt University, where he worked in the areas of theology of nature and process theology. He is particularly interested in the relationship between religion and science and the question of cosmology, or how we can give an account of the world that can accommodate both material and spiritual realities. "The world is made of differences in relationship," he says; "Science discovers this, and Genesis proclaims it. If that is so, then how do we human beings in the world join in God's creative work by creating relationships out of our differences? That is what the church is all about." Paul and Lee, his wife, live in the rectory on Trinity's grounds. Paul has two adult children, Maggie and Aidan, who live in Minnesota.Email Paul at rector@trinitystaunton.org
Visit our clergy page to see additional clergy.
Assistant for Formation and Pastoral Care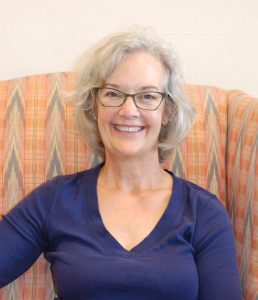 Muffie Newell joined the staff in mid-July 2017. She has been a member of Trinity church since 1989. Through the years she has been very involved with the Christian Education committee serving as co-chair, youth leader, and Sunday school teacher. Currently she is coordinator of a pastoral ministry called Trinity Cares. She is married to Ross and has two wonderful daughters Liza and Emma.
Email Muffie at formation@trinitystaunton.org
Parish Administrator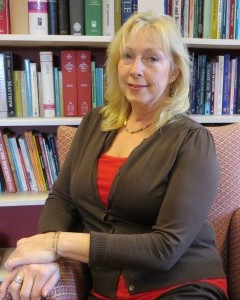 Laurie Clements began as Parish Administrator in November 2014.
She recently moved from the southeastern part of Pennsylvania in the fall of 2014. She has previously served as Office Administrator in Advent Lutheran Church of Harleysville, Pa, for 13 years and Zwingli United Church of Christ, in Souderton, Pa. (where she grew up) for 11 years prior.
She was very active at her home church before moving to Virginia this past September where she served on the Congregational Council, coordinated the Women's Ministry, and served as President of the Indian Valley Women's Club. Today in her spare time, she enjoys crafting, gardening, crazy adventures with her grandchildren, and traveling.
She has raised two children, Stacy and Tony. She is absolutely in love with her six grandchildren (Chase, Brad, Marlie Kate, Ella, Brennen and Luke)!
Email Laurie at admin1746@trinitystaunton.org
Organist & Choirmaster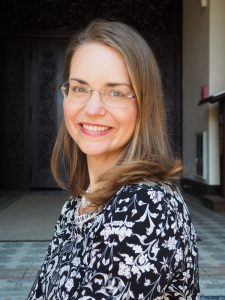 Virginia "Gen" Bolena was appointed Organist/Choirmaster at Trinity Church in February 2013. Prior to this appointment, Ms. Bolena served Christ Church in New Bern, NC where she also conducted Schola Cantorum, the choir of the Episcopal Diocese of East Carolina. Ms. Bolena attended Seton Hill University in Greensburg, PA where she studied with Mr. Edgar Highberger. She received a master's degree with honors in sacred music/organ from East Carolina University, studying organ and choral conducting with Janette Fishell and Dan Bara, respectively. She has performed in many venues on the east coast and in the mid-west, as well as concerts in England during the summer of 2004. Gen lives in Staunton with her husband, and three boys, Jonathan, Ian, and George Henry.Email Gen at music@trinitystaunton.org
Parish Communications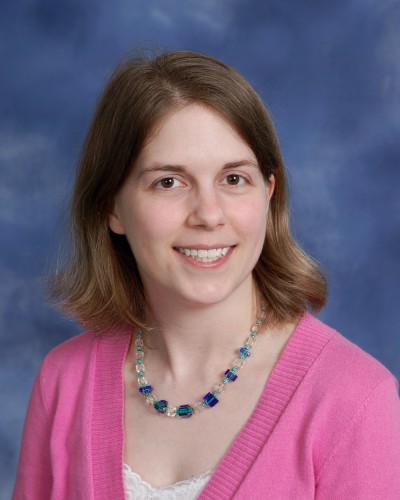 Deidre Jones came to Trinity in June of 2012. Before Trinity, she worked for Future Generations, a non-profit located in West Virginia. Deidre has a bachelor of arts degree from Mary Baldwin College. She majored in art with a double emphasis in graphic design and photography and minors in English and marking communication.
Email Deidre at communications@trinitystaunton.org
Parish Sexton
Robert Richardson joined the Trinity staff in October of 2016. Previously he drove the Staunton trolleys and buses for two years and before that he was the director of safety and security at Mary Baldwin University. He has also been a nuclear security trainer. Robert enjoys playing bluegrass music and making things with wood. He lives with his wife Karen, has two children and three grandchildren.